Hi, all my crafty friends and family!!!
Here it is the 2nd Saturday of the month
and you know what that means, don't you?
That's right . . . not only is it time for a new challenge over at
Hiding in My Craft Room, but it's time for Super Scraps Saturday.
Plus, with it being Valentine's Day, the HIMCR DT is having
a special little "Valentine's Day" blog hop!?!?!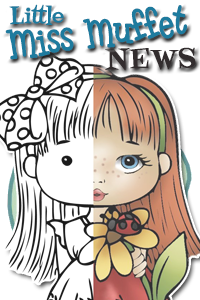 For this week's challenge, I chose to use the "Sunflowers" digi image from Little Miss Muffet. So I got out my scraps from my "Sun Kiss" 6x6 paper pad by Prima and came up with this:
Originally, I didn't have a sentiment on my card (you can see the original card without sentiments on the HIMCR blog). But last night I needed a quick "Thank You" card for a friend, so I added a "Thanks" die at the top left and stamped "FRIEND" on a stitched die label at the bottom right. Here's a closeup of it:
I hope my friend likes it . . . I know I love the soft colors of it and the sunflowers. :)
So onto the other important item of today - I said there was a blog hop right?! Well, yes there is! Just for you and just for Valentine's Day. The HIMCR DT members are in a giving mood and decided they wanted to give away some BLOG CANDY!!!
To be eligible for MY prize please leave a comment below, and become a follower of my blog if you aren't already. The winner will have a choice of a goodie package or a $10 gift certificate to Little Miss Muffet . . . but who knows, maybe I'll give away BOTH items depending on how many comment. :)
Please hop along to the next person and show them some love!
---------------------->
Kathy
<------You are here
And please visit the
Hiding in My Craftroom
page and let Laurie know that you left a comment on everyone else's blog to be eligible to win an EXTRA prize on her blog!!!
GOOD LUCK . . . and HAPPY VALENTINE'S DAY!!!!